I was so lucky to get a drivers licence to motorcycle in the military, as we used motorcycles as transport for couriers. The first motorcycles we had was Yamaha DT or XT 250 but they couldn't take the stress, so as a replacement we got BMW R 65 GS a real good bike on the road although it was a bit heavy when driving in the terrain. The Yamaha was more easy to get out of a hole (125 kg ~ 275 lbs) than the BMW (225 kg ~ 496 lbs).
My first bike was a Yamaha XS 360, which I didn't had for very long. The bike was unfortunately retired, one reason being my shift in career, but now I think it is time to revive the interest, so I will do that by investing in a bike within the next year. (written in the spring 2005).
I have a little plan of touring Scotland on motorbike in 2007.
Since I wrote the above this has happened, I found my dream machine!

(September 2005).
My big dream have always been to "get" a Ducati or Cagiva (I have a weak point when it comes to Italian vehicles), and I never thought my wallet could afford such an expense.
But on a normal Tuesday, where I just cruised through some ads to keep up with the market, well suddenly it was there - a cool yellow Ducati 750 SS, and best of all; it wasn't too old, it had a low mileage and it was almost within my financial capacity (I'll just mention that in Denmark we first pay for the bike and then we have to pay a registration fee of 180% before we can get a number plate, and then 25% VAT - so you can understand cars and motorcycles are quite expensive).
But with some help from my bank, I have almost leased the Duc, I drove to Lystrup just outside Aarhus on the following Saturday (www.larsenmotorcykler.dk), to see if the bike was as good as the picture and the description.
It did, in fact I didn't dare to leave the shop without having bought the bike, so I did - I had to otherwise I wouldn't have had any sleep. Men know what I mean, and to the women I can best explain it like this; it is just the same as if you have just found the perfect pair of matching shoes to your favourite outfit.

If you consider buying a bike, I can only recommend Larsen motorbikes, the service is excellent and the selection of motorbikes is huge.
At the moment the driving season is close to the end (Oct. 2005), but as soon as the weather is tolerable I'm airing the Ducati.
I have also found out that a helmet has more than just one safety function, besides the obvious, it keeps me from straining my smile muscles. If it wasn't for the helmet, the corners of my mouth would be placed behind my ears.
Now I'm just curious of how long I get to drive it, because it is very difficult to keep under the "clip limit" - but I'm trying.
(In Denmark we get a "clip" in our driving license if for example we exceed the speed limit with more than 30%. Some other specific traffic violations also gives a "clip".
You can get two clips within three years without anything happens except from a fine, but the third clip releases a suspension until a new driving test is passed within three months of the suspension. If the test is passed you will drive under probation for the next three years, where one clip will result in a drive ban of three years).
A couple of pictures of my yellow bike can be found here.
Link to the Mothership here

And Ducati Club Denmark here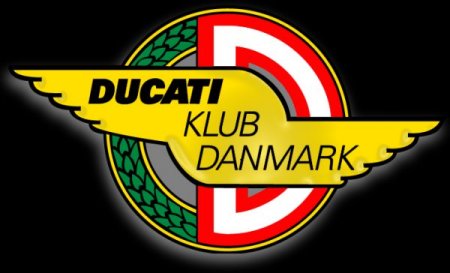 I have a couple of projects in mind regarding the bike. When I have shaken the rust off the body, and I don't mean the bikes, I hope to travel round Scotland on 2 wheels, something I expect will happen within a couple of years. With all those nice small twisted roads in Scotland alongside the fantastic scenery, a vacation on 2 wheels must be a dream (my further opinion on Scotland can be seen here).
The other project is closer by. When I'm out driving anyway, I can just as well have a goal. When travelling the country I have often seen a town or place with a funny or odd name, so my project is to collect these names. My plan is to take a picture of my Ducati alongside the sign of the town or the place.
This might not be of interest for foreigners but I have pasted the pictures with a small comment anyway.
The pictures can be found here.